Each day, we keep getting improvement feedback as well as encouraging comments from our graduates. Please read through some of the statements to understand the alumni's perspectives.
Simon Anderson Hutauruk, ST.
Information Technology Graduate, 2015
IT Operating System Support (Multilingual Help Desk), ISFnet, Japan – is a multinational integrated IT services company based in Tokyo, Japan
"The state-of-the-art IT sciences taught at ITHB and the problem solving skills I acquired from ITHB's Career Resource Center (CRC) have pushed me to a level above the performance standards at the company I currently work for.
My Japanese and English skills are, I believe, a bridge that connects our multilingual customers and technical team; an indispensable troubleshooting tool."
Informatics Engineering Graduate, 2014
Bank Central Asia (BCA) Jakarta IT Data Warehouse – Indonesian largest private bank for almost 60 years.
"ITHB helped me explore my self-potentials in such a way that I become more confident about professional competition at work. Not only did ITHB's CRC prepare me to enter the working world, but it also introduced me to BCA (one if Indonesia's leading banks).
Ferdinand Andre Ginting Munthe, ST.
Informatics Engineering Graduate, 2006
Staff Member at the Indonesian Ministry of Finance.
2014 SPIRIT Scholarship Awardee, Lembaga Pengelola Dana Pendidikan (LPDP).
Obtained M.Sc. In Advanced Design Informatics, The University of Edinburgh.
"I was awarded as one of the Best Performing Employees at the Ministry of Finance in 2012.
My academic supervisor at ITHB gave me lots of information about different scholarship schemes, and because of that, I was able to continue my education in UK."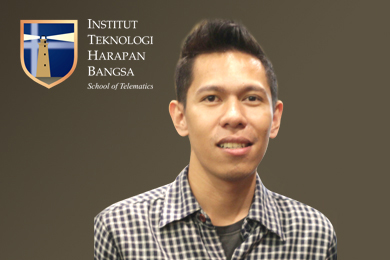 Informatics Engineering Graduate, 2014
Quality Assurance at Kios Untuk Dagang Online (KUDO), an E-commerce company that connects digital retailers such as Lazada Indonesia, Bukalapak, and Berrybenka to potential consumers who have no internet access, bank account, or credit card.
At ITHB I learned about character building and achieving life goals, which I found very useful when I started working. I once fell deeply into despair when my GPA dropped to a level below 2.00. I had to repeat Algorithm four times. But I was saved by ITHB's spiritual program. The program rekindled my spirit and finally I was able to graduate on time."
Ladies Helly Novita Rantung, SE.

Management Graduate, 2012
Project Management Officer at Accenture (the world's biggest IT Consulting Company) for a project in Malaysia
Business owner: Torang Samua Basudara Clothing, Manado.
The strong mental and character education I received from ITHB and the support of the ITHB alumni network at Accenture shaped me into a more confident and independent person. In the alumni network, we build a solid sense as a big family. We help each other. ITHB alumni are well known as hard workers and convincing business presenters. It is these traits that make ITHB graduates welcomed and appreciated at Accenture.
Sweetly Liani Makasend, SE.
Accounting Graduate, 2011
Finance & Accounting officer  – PT Sighohoku Indonesia — subsidiary of PT Duta Anugrah Damai Sejahtera, a contracting company.
In the professional world, we are often demanded to finish a job we have had no knowledge about before. Not everyone is willing and ready to learn new things given a very short time. But it all doesn't matter for us because at ITHB we used to learn new things the fast way. It taught us about quick problem solving at work. The courses I took, including the ITHB Microsoft training and SAP certification, are very useful for my work now.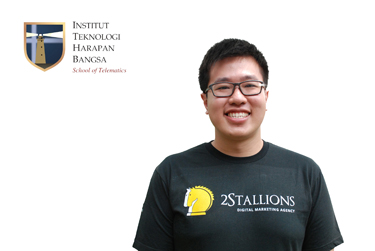 Informatics Engineering Graduate, 2016
Backend Developer, 2Stallions Digital Marketing Agency – award winning digital agency based in Singapore & Bandung that specializes in design, website development, SMM, SEM, SEO, Marketing Automation & CRO.
"2 Stallions is a good company to start because we learn to involve in international surroundings. And I feel blessed because studied at ITHB has given me a lot of learning experiences like presentation and communication skills that support me at my work in an International Company."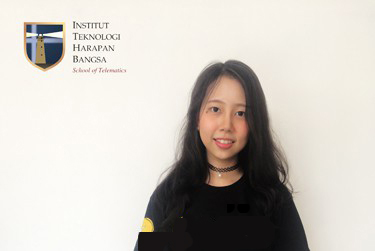 Sheryl Lemuel Winata, S.Ds.
Visual Communication Design Graduate, 2014
UI/ UX Designer, Binary.com – an online trading company, based in Euro and USA zone. Binary.com was awarded as The Best Binary Option Broker 2017 by Online Personal Wealth Awards in UK.


"Everything that I learned in ITHB has sharpened my competence to work with international company and its clients. Learned many skills such as advertising, branding, animation, and video editing in ITHB makes me highly recognized in market place."
Vitalis Paskalis Pyoh, ST.
Industrial Engineering Graduate, 2008
KPMG Group UK (Birmingham and London) Strategy Advisor, 2010-2014; KPMG Singapore Global Sales and Markets Advisor; KPMG Group Indonesia Strategy Advisor 2014-today. KPMG (Klynveld Peat Marwick Goerdeler) is a Holland-based, world's top four accounting firm.
"The company once assigned me to manage a corporate responsibility program in Budapest and a number of Eastern European countries to redevelop Kathmandu, Nepal, after the 2015 quake. Some of the donation funds raised through KPMG UK's CSR program were also distributed to Bhutan and other regions around Tibet."
Karinka Priskila Tehupeiory,ST.
Industrial Engineering Graduate, 2014
Quality Assurance, PT Aprisma Indonesia – a subsidiary company of  German Wirecard Group,  one of the world's leading independent providers for electronic payment transactions.
"I feel thankful. ITHB shaped me to become a person of integrity. One who performs satisfactorily and excellently even under the least supervision."
Information System Graduate, 2013
Business Analyst,PT Indomarco Prismatama – one of Indonesian largest retailers.
"ITHB is where 'fast learners' are born and forged into perseverant, hard-working people who also have strong faith in prayers in times of challenges."
Accounting Graduate, 2014
Internal Auditor, PT Bank Central Asia – Indonesian largest private bank for almost 60 years.
"Teamwork is a culture nurtured at ITHB that I still cling to today. It is a culture that has taught me to communicate better and finish every project together with my team mates."
Electronics Engineering Graduate, 2011
Asc. IS Analyst, PT HM Sampoerna Tbk – the leading tobacco companies in Indonesia, an affiliate of PT Philip Morris Indonesia and part of Philip Morris International Inc.
"This is ITHB for me: Global excellence! Local graduates with international quality."
Andi Hermawantiandi, S.Ds.
Visual Communication Design Graduate, 2007
Store Manager, ACE Hardware – one of the largest hardware store chains in the world.
"The ITHB campus taught me not only 'how to get a job'  but also put an emphasis on 'how to live'. As far as I am concerned, that is quite different from what is being taught in other campuses."
Ronal Hartandi Kriswandhani, S.Ds.
Visual Communication Design Graduate, 2012
Graphic Designer, PT Agung Wahana Indonesia – one of the leading property companies in Indonesia.
"At DKV ITHB, the subjects we studied included advertising, multimedia, and animation. The competence I have now at work was intially developed in those classes."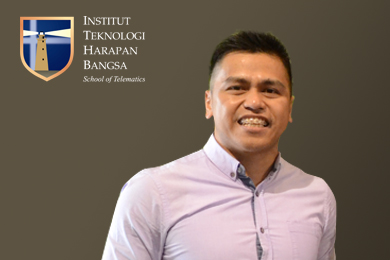 Information System Graduate, 2012
Materialman, Teras Offshore Pte Ltd – a marine logistics and support services company based in Singapore.
"ITHB not only transformed me into an intellectual person, but also brought my personality to maturity. The basketball extracurricular activity that I joined has significantly developed my soft skills, which prove to be valuable where I work now."
Informatics Engineering Graduate, 2008
Managing Director, INGRC Consulting Group – a fast growing consulting firm in Governance, Risk and Compliance (GRC) areas.
"When I was still working for Ernst and Young, I got a double promotion, all within a very short period. After working for only six months, I was promoted to a senior level and in the following year, I became an Assistant Manager. Now I run my own consulting company: INGRC Consulting Group. We have been entrusted to implement an enterprise management system in a state-owned company that provides the largest port services in Indonesia."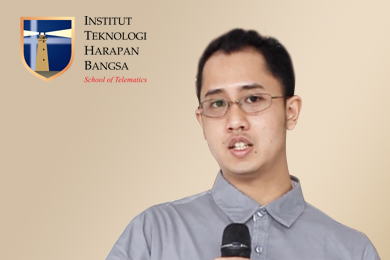 Information System Graduate, 2009
Senior Engineer, Ice House Pte. Ltd – a mobile application developer, who became the  first Google certified agency in South East Asia.
"My biggest challenge ever is to maintain a professional attitude when dealing with people of different cultures. At ITHB we learned not only about theories and knowhow, but also about attitude. Our lecturers always reminded us: Knowledge is not everything! We must adapt well in all work situations."
Michael A. Y. Tobing, ST.
We successfully secured a huge project tender (SAP) for the Indonesian biggest coal mining company. As the project leader, I was humbled that our company PT. Anabatic Technologies could get through the process with dignity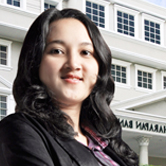 Looking at my accounting background, it was such a phenomenal opportunity to have had the chance to become a software developer and joined the Application Team, for a big company like Accenture. It was arguably a great success stint

Informatics Engineering, 2006
Through ITHB Career Resource Center, I received ORACLE and SAP certificates that added my value to be accepted at Accenture Malaysia, even before I graduated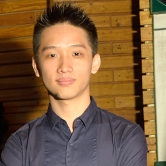 Informatics Engineering, 2011
An eight months successfull project in Singapore has brought a large sum of profit to  JATIS, a company where I am working at. Following that result, the company was able to land another project

Industrial Engineering, 2006
I witness how great companies make all the efforts to recruit ITHB graduates. I believe this is because we have excellent competence as well as strong character
Anthony Riady Mustakin, ST.
With the SAP Certificate from ITHB, I could work on a project in Vietnam
Industrial Engineering, 2009
Now I am on a giant SAP international oil and gas project. Thank you ITHB for giving me a chance to learn about SAP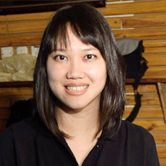 Visual Communication Design, 2006
Build my own company and able to support my own life, and more important is to bring life to another, with all kind of jobs my company provided
Visual Communication Design, 2006
I am helping many international branded goods, to grow and keep on expanding
Industrial Engineering, 2013
ITHB has helped and prepared me to be graduates who can compete in the international market
Felicia Guyadi, BBus (hons).
CRC helped equip me in things that are needed in the areas of future work, such as creating a CV, presentation and interview skills in the workplace
Industrial Engineering, 2013
CRC ITHB gave me a lot of things when preparing for an interview, how to make a good CV, communication skills, and much more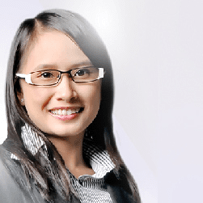 Industrial Engineering, 2012
ITHB sharpens my professional skills and equips me with important skills and values for my career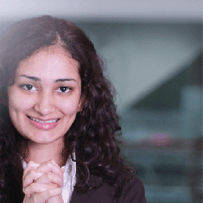 Karishma Chopra, BBus (hons).
Business Entrepreneurship, 2012
I feel ITHB is a comfortable environment to grow as a global calibre person
Computer Engineering, 2012
I'm proud and grateful to graduate from ITHB Computer Engineering. The organizational activities with my student association really prepare me with the necessary professional skills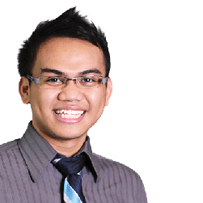 Business Entrepreneurship, 2012
ITHB is amazing. The lecturers, staffs and friends really encouraged me to reach my dream
Industrial Engineering, 2011
Thanks to ITHB who has trained me very well. I believe Iam ready to face global competition
Informatics Engineering, 2011
I am proud to study at ITHB. The education process is of high quality. I also managed to qualify for international certification with SAP which propels me into the consulting industry with one the biggest national consulting company
ITHB programs helped me to gain more confidence and secure a position in one of the biggest national company even before I graduated
Industrial Engineering, 2009
Career Resource Center programs helped to become a high calibre professional
Advance Diploma IT
ITHB IP,2010
ITHB International Program provides me with a lot of new experience to learn extensivley, intensively, and effectively by 'learning by doing' method
Electrical Engineering, 2009
I am now work at ZTE. With projects in more than 60 countries, ZTE provides me with global opportunity to work with world class telco professionals
Informatics Engineering, 2009
In ITHB, there are many opportunities to get involved in various IT projects. These experiences helped to secure a position at PT. MGTH, even before I graduated
Visual Communication Design, 2009
After an internship experience in Artek and Partners, I was directly recruited as an Art Director
John Johan Theodoricus, ST.
Informatics Engineering, 2008
Studying at ITHB really helped me to jump start my career in Accenture Malaysia
ITHB instills Harapan Bangsa character in me which enables me to be a light in the marketplace
CRC programs opened the opportunity for me to start my career at PT. HM Sampoerna
Victor S.E. Rumengan, ST.
Informatics Engineering, 2008
The lecturers at ITHB really create good impresions to me. They are very helpful, especially with CRC programs which boost my confidence to start my career in the consulting world
Andar Suroso Sitohang, ST.
Informatics Engineering, 2007
After ITHB, I managed to work at PT. Telkomsel where I am trusted to handle data storage management for the whole Indonesia
Industrial Engineering, 2007
ITHB gave me a qualified education curriculum which lays the foundation for me to pursue my graduate deegre at National Taiwan University
Industrial Engineering, 2007
Because of intensive program of SAP certification brought by ITHB's Career Resource Center, I got the opportunity to continue my education at National Taiwan University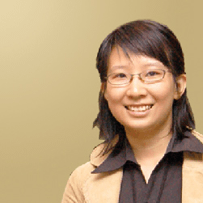 Cindy Kristina Himawan, ST.
Equipped with SAP certification from ITHB, I had the opportunity to work across many countries in the world, such as Vietnam, Brazil, Malaysia, and many more in various SAP projects
Industrial Engineering, 2006
Working as a developer for the best IT consulting company is truly rewarding. Thanks to CRC trainings which prepared me with the necessary skills, work ethic, and professional certifications