PROFESSIONAL CERTIFICATIONS
As part of ITHB's Q-3C-P framework, all Harapan Bangsa students will be given professional training programs and/or certifications on latest technologies from leading global IT companies to enhance their qualifications. Even though each study program has at least one professional training program integrated to its curricula, all students are given the option to take additional subjects from other study programs.
Along with the noticeable excellence in competence, character, and commitment to make a difference, the professional training and certifications have provided our graduates with significant advantages when applying for global career opportunities. As of now, our alumni have been working with some of the best multinational companies, in prestigious consulting projects, system developments, and training projects in many parts of the world, such as South East Asia, Europe, United States and Latin America.
EXAMPLES OF PROFESSIONAL TRAINING AND CERTIFICATION PROGRAMS THAT HAVE BEEN INTEGRATED TO OUR CURRICULUM
SAP University Alliance Program
SAP ECC 6.0 is the world's leading Enterprise Resource Planning business application.
ITHB is one of Prominent universities in Indonesia trusted by SAP Asia Pacific Japan to run the SAP ECC 6.0 international certification training program. SAP Certification will open up broader global career opportunities.
Sample companies running SAP
Indofood
Excelcom
BRI
Body Shop
Telkom
Ultrajaya
Pertamina
PLN
and many others
Oracle Workforce Development Program
Oracle is the world's leading database software. Oracle Certifications have been increasingly valuable for IT professionals worldwide.
ITHB offers Oracle international training and certification through ITHB CRC.
Sample companies running Oracle
Canon
HP Invent
ABN-AMRO
Bank
Samsung
LG Electronics
IBM
Allianz
Unilever
Coca-Cola
Samsung
and many others
Cisco is the world's leading company in IP and Internet technology. ITHB offers Cisco Certified Network Administrator (CCNA) on-campus training programs. Cisco certifications have become more important than ever in today's connected and networked world.
Adobe Certified Associate
Adobe is world's leading company in the creation of multimedia and creativity software products. It is best known for Photoshop, an image editing software.
ITHB offers Adobe Certified Associate (ACA) Visual Communication using Adobe Photoshop certification through ITHB CRC.
Association of Chartered Certified Accountants
Association of Chartered Certified Accountants (ACCA) is the global professional accounting body offering the Chartered Certified Accountant qualification (ACCA or FCCA).
ITHB offers ACCA international training and certification through ITHB CRC.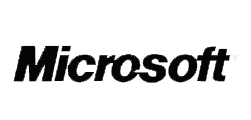 Microsoft Software Developer Network
ITHB CRC also runs various Microsoft training programs leading into MSCD and MSCE certifications that significantly add value to IT professionals.